YOU THINK AHEAD? WE'LL ACCOMPANY YOU INTO THE FUTURE.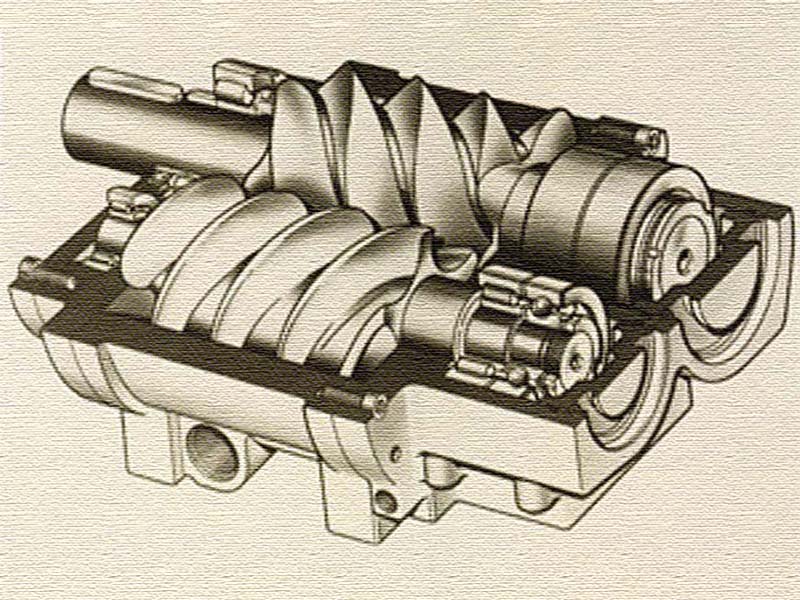 Looking Towards the Future
We have great plans for the future. We are opening up new markets and increasing our global market share. As a leading player in the open OEM market for oil-injected screw compressors, we are looking forward to many more mutual successes at the side of our customers.
This is what we work for – today, tomorrow and far into the future.
In Retrospect
1978

Development of our own screw compressor with the "ROLLING PROFILE®"

1980

Foundation of ROTORCOMP VERDICHTER GmbH in Munich (Germany) as an independent manufacturer of screw compressor components

1991

Delivery of the first encapsulated screw compressor NK 40

1996

Complete product line of air ends (B-series) from 5.5 up to 110 kW

1998

Complete product line of compact units (NK-series) from 5.5 up to 45 kW

1999

ROTORCOMP delivers more than 10.000 screw units

2000

Delivery of the first serial screw module MK80 (40 bar / 600 psig)

2002

Start up of our new state of the art factory UNICCOMP for production of screw air ends and compact units, as well as high pressure piston compressor blocks

2006

Formation of the Business Unit Screw Technology responsible for Marketing & Sales, Product Development and Production

2007

Expansion of our factory in Geretsried (south of Munich) to increase production capacity

2007

Start-up of our new test center for performance and endurance tests

2007

ROTORCOMP delivers more than 30.000 screw compressor units/year

2010

30 YEARS OF INNOVATION
Introduction of 2 new and innovative product generations:
» EVO® – oil-injected air ends
» EVO®-NK oil-injected compact units

2013

Introduction of EVO®/EVO®-NK-Gas – our new product line of gas compressors

2014

Extension of our EVO® screw compressor product line up to 670 kW | 105 m³/min | 17 barg and MT two stage screw compressors up to 570 kW | 42 m³/min | 40 barg

2017

ROTORCOMP delivers screw compressor unit no. 500.000 to the world market

2019

Start-up of our new ROTORCOMP Logistics Center in the south of Munich to ensure short delivery times and high delivery reliability for our products "Made in Germany"